Escape Berlin – Sherlock's Dream – Escape Room Berlin
Berlin / 2 – 8 players / Price: 19 – 54,50 Euro per person / Rating: 6
Location: Landsberger Allee 117a, 10407 Berlin
Date of Play: 14.01.2022
Number of players: 3
The Berlin Escape Room company Escape Berlin, the self-proclaimed largest Live Escape Game in Europe, has moved to a new location. This new location actually couldn't have been bigger for an Escape Room company. After their move, they also have new Escape Games on offer. Reason enough for us to stop by. Read here what we thought of their new Escape Room Sherlock's Dream.
Our last visit to Escape Berlin was over 4 years ago. The former six-story building in Storkower Straße had to make way for a new building. Escape Berlin has therefore moved and is now located directly at the S-Bahn station Landsberger Alle on the ground floor of a commercial building.
As soon as you step through the door, you are surprised by the incredibly large space that Escape Berlin has available here. One can hardly imagine what kind of Escape adventures could be created here. In addition to the two Escape Rooms Sherlock Holmes and Schnapsladen, which already existed in the old location, two more Escape Rooms were opened. Sherlock's Dream and The Puppet Master are supposed to fall into the horror/scary category here.
We opted for Sherlock's Dream this time, which was supposed to offer cinematic effects where the setting comes to life. We were excited to see what was in store for us after all the experiences we've had over the past few years.
After the standard briefing and a really successful presentation of the story by the gamemaster, he led us to the door behind which we were to dive into the dream of Sherlock Holmes. The game could begin.
Sherlock's Dream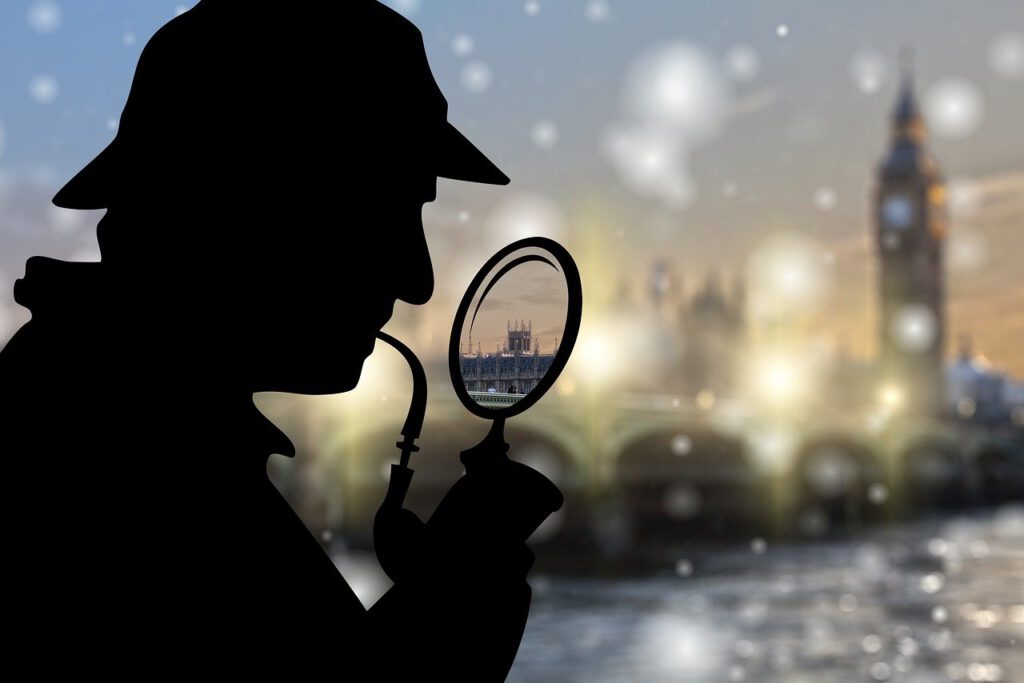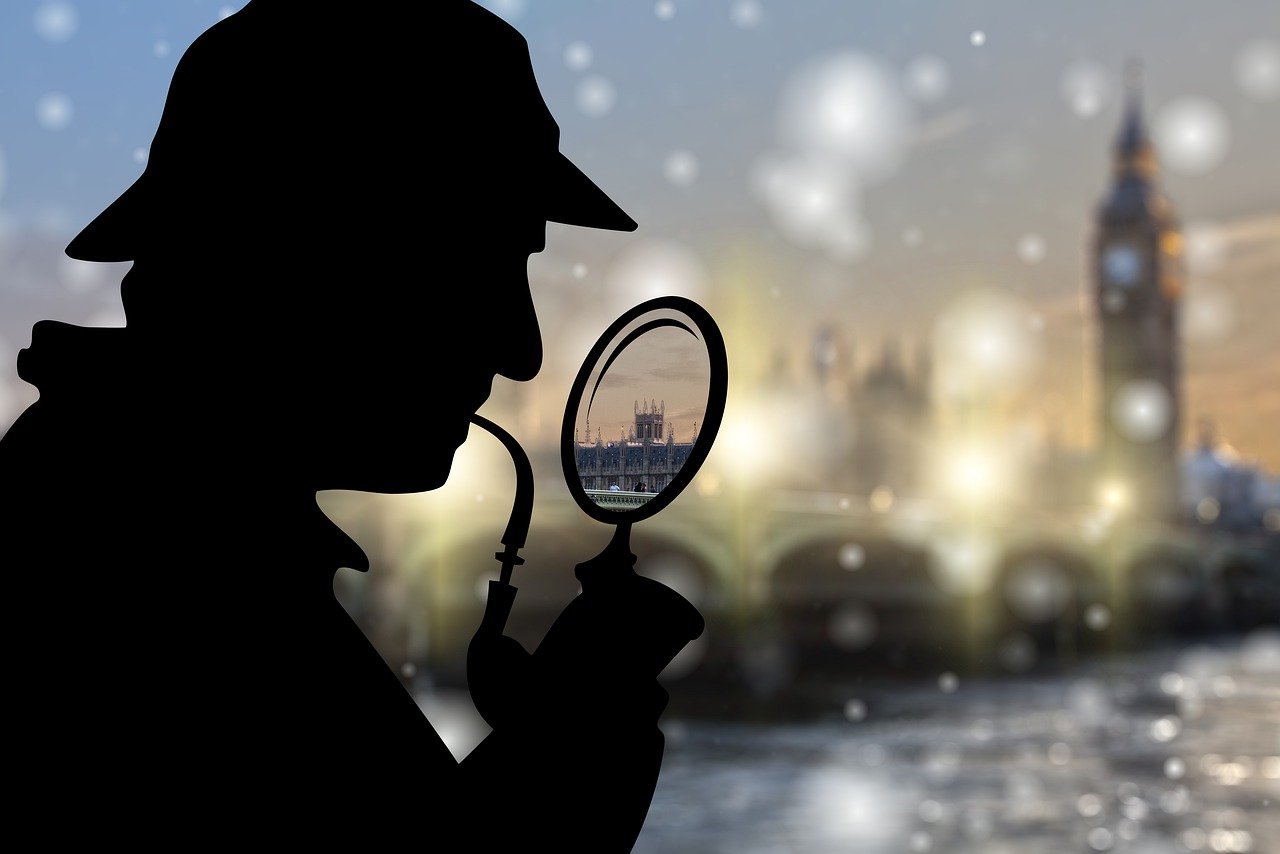 On one of his adventures, Sherlock Holmes found a cursed treasure. At first, Sherlock dismissed this curse as superstitious madness, but since finding this treasure, Sherlock has been plagued by nightmares. Seeking help, he turns to you. You are world-renowned dream researchers and take on Sherlock's problem. Embark on an exciting adventure in the mind of the great master detective!
The room
The thing with dreams is always that as a player you never have a concrete scenario in mind and anything can await you here. This especially allows the provider to surprise you. Sherlock's Dream unfortunately comes across as uninspired.
At no point does Sherlock's Dream make you forget that you are in a puzzle room. Already from the construction, you constantly know that you are moving in a setting. There's no ceiling, for example, and you're looking at cables and ventilation shafts. Of course, this could be due to construction reasons, but unfortunately it doesn't contribute much to the immersion.
Upon entering the room, we first notice the loud soundscape of pattering rain, which constantly rumbles in the background. The rain is supposed to create the right atmosphere, but it also makes communication with each other unnecessarily difficult. Every now and then there are very professionally recorded text passages in which Sherlock communicates with us.
However, the sections of the dream are then unspectacular and seem unatmospheric. The provider has tried to create the impression of a Victorian room by adding two or three really nice pieces of furniture. However, the overall scenery is lifeless and, apart from matching wallpapers or mirrors, kept simple. This impression hardly changes as the game progresses. Eye-catchers in the rooms are three pictures each, which are more or less supposed to transport the praised cinematic effects. In the end, everything didn't quite fit together for us.
In recent years, we have rarely seen a finale so badly timed and staged. When you have to plug yourself in shortly before the end to even start a hidden compressor, which drowns out the recorded text with its caused noises, then even the last spark of immersion has burned out.
The puzzles
The puzzles were similarly uninspired as the room. They were quite manageable in number and of rather average quality in implementation. They were varied for the most part and demanded teamwork, but in the overall context of the room, they seemed artificial and not too organic. Especially in a Sherlock Holmes room, one would like to see puzzles on the level of the master detective.
The gamester
Clues in the room were elegantly given in the context of the story via audio player, so that you could never distinguish whether you really received help or the player was intended within the story. If you had actively requested hints, then they were conveyed in text form on a monitor in the room. We had the feeling that the game master knew at all times where we were in the room and how we were doing in time.
Sebastian's conclusion
Sherlock's Dream feels like an Escape Room that has fallen out of time. Such rooms might have been good standard 5 years ago. Nowadays they disappoint especially frequent players. Sherlock's Dream was one of the most trivial Escape Rooms we have played in a long time. It lacked atmosphere, attention to detail, and most importantly, the passion to create its own world or story. The puzzles were unoriginal and that even though the setting of a dream could have given much more. Even puzzles in the Exit games from home are more creatively implemented.
Probably the disappointment prevails here, especially after the full-bodied promises on the website, because cinematic effects and authentic scenery are missing! Rarely have we felt so little passion for the subject of Escape Rooms in terms of implementation as here. For the money you get much better realizations of an Escape Room experience in Berlin or in Germany.
We would have loved to be whisked away to the dreams of the great master detective, but please not like this.
Maria's conclusion
Perhaps it was the expectation of a long-time Escape Room provider that caused this feeling of disappointment. The hope was high that with new premises, the experience and partly creative ideas at the rooms of the first location, that with these conditions a nice room at Escape Berlin was created.
In fact, this room felt only like a gap filler on a large area to be able to generate revenue as quickly as possible. First-time players will still enjoy the room because the concept of Escape Rooms is fun and knows how to surprise.
But all players with more experience will experience a room that can't convince with anything. So for us the only positive thing about this evening was the fact that we spent time together and could talk about this room afterwards shaking our heads.
My hope remains high that the remaining space of the location will be operated with more love and enthusiasm for the subject of Escape Rooms and that spaces will be created that know how to positively surprise.